Costa Rican Holidays and Celebrations are full of color, feelings and off course… food.
The most important element about these celebrations is the fact of families gathering together, sharing memories and creating some new.
All kind of families from any social class celebrate with the same emotion and interest.
Tasks are distributed in the family in order to have the best celebration and enjoy together.
The most remarkable holidays in Costa Rica are Mother´s Day, Christmas, Independence Day, New Year´s Eve, and Nicoya´s Annexation Day.
A Day to Spend with Mom
In Costa Rica Mother´s Days is celebrated on August 15th, this is an interesting fact since in most Latin American countries this celebration is held on May 10th.
Both dates are chosen based on religious beliefs, May 10 the, for example, honors the Virgin Mary but it also has a Greek origin, this day Greeks used to honor Rea; she is Zeus mother.
Here in Costa Rica was chosen August 15th also to honor Virgin Mary because this day is the Solemnity of the Virgin´s Assumption and Costa Ricans had always been very religious.
The celebration itself is great, nobody works on this day it´s a public holiday and if you work you get a double salary.
The intention is to spend time with your mother, grandma and all the members of your family who are mothers too.
The day begins with a delicious breakfast served in bed by anyone but mom off course.
Some people take their mom to a fancy restaurant, some others prepare a party or special lunch, and all the family gathers together, interchanging presents and chatting about their life and experiences.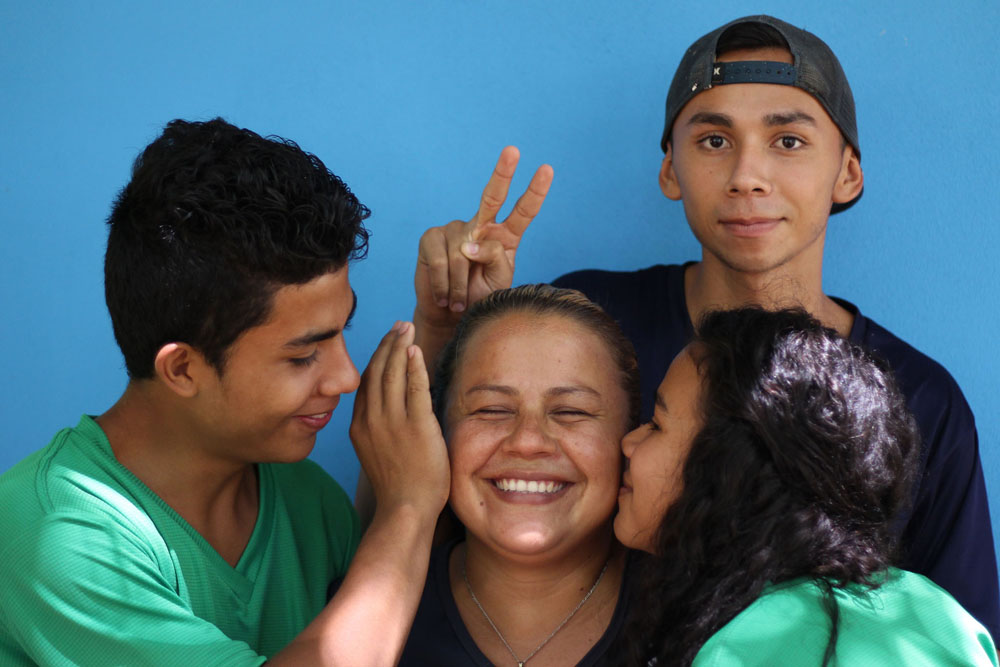 The presents are very important, even though this might be considered a day for business, some stores offer good prices and extra gifts or bidding.
In Costa Rica you should never give your mom a house appliance; washing machines, stoves, blenders, coffee makers, etc… are banned (unless she had specifically asked for it) they expect personal gifts to feel beautiful and happy, such as clothes, accessories, beauty treatments, flowers, etc…
The day concludes with a kiss and a sturdy hug.
Another mother to Celebrate
We also celebrate our motherland on September 15th.
It´s another important Costa Rican Holiday called Independence Day.
This day we commemorate our freedom in union with all the Central American countries. It´s a public holiday.
On September 14th, the students from all the country run taking the Fire of Liberty coming from Guatemala to every town and city. It´s the famous "Antorcha de la Libertad".
At 6:00, everybody stops and sings the National Anthem, it doesn't matter where you are, you should stand and sing.
After that children take their handy crafted lanterns and walk in a parade full of colors and brightness, it's stunning.
On September 15th morning, there are parades in all the provinces. Students and teachers wear special clothes, play musical instruments and dance to honor the motherland.
December: Costa Ricans Beloved Month
This month is exceptional because we have two special dates: Christmas and New Year´s Eve.
Christmas celebration is very similar to United States Celebration, regarding presents, decoration, and special meals.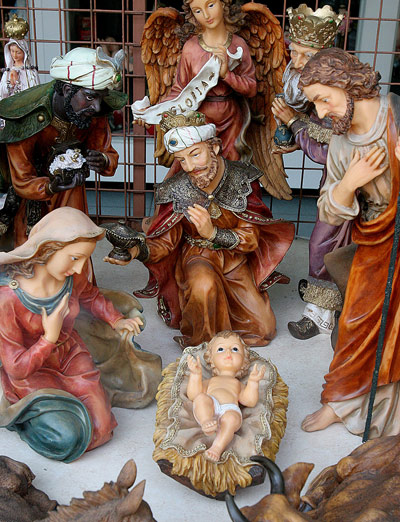 Nevertheless; our particular characteristic focuses on food and some details.
Tamales are the kings and clue every Christmas if you don´t try a tamal in December y
ou are out of the typical Costa Rican Christmas.
Tamales are made of corn dough, rice, vegetables, and pork. They are really full of calories, but they are delightful.
The Christmas Nativity Scene is the most important element in our decoration, no matter the religion we practice we focus Christmas more in Jesus Christ´s Birthday than in Santa Claus fantasy.
Elderlies reinforce the belief of Jesus bringing the presents instead of Santa.
Thus, Santa Claus appears on decoration and off course he takes an important position on TV shows, movies, and cartoons.
Special parties, full of music, karaoke, snacks, and food are always present at Christmas and even more in New year´s Eve held on December 31st.
Celebrating our Nation and Brotherhood
On July 25th is celebrated Nicoya´s Annexation to Costa Rica. The difficult political situation pushed them to make a decision.
People from Nicoya were very closed to Costa Ricans, friendship and trading advantages were the pillars to take that important step that brought benefits to both sides.
In Spanish Pura Vida we understand the importance of all the particular Costa Rican values shown in every celebration.
We expect that you take the opportunity to visit us to meet our people and enjoy this amazing National holidays.
See you soon!