Alajuela is Costa Rica's second-largest city. It lies 20 km northwest of the capital in the beautiful Central Valley, this city is very special and that's why many tourists, decide to set it as a second home and say: "I want to be part of It"… Alajuela
This city has an important place in Costa Rica's history, as it was an active supporter of independence from Spain. Known as Villahermosa and La Lajuela, Alajuela was even the capital of Costa Rica for a brief period.
This city became very famous and popular since it is the hometown of the country's national hero Juan Santamaria.
He was not a soldier, he was just a simple and brave drummer boy, who sacrificed his life to save Costa Rica during the battle of the Hacienda Santa Rosa, in 1856, against the forces of William Walker.
The first city you find when you arrive at the main Costa Rican airport in Alajuela, the famous City of Mangoes.
It´s full of nice, friendly and funny people.
And it is also a city where you can find things to do before taking your way to the beach.
Because it is on your way to Puntarenas and Guanacaste.
There are a lot of economical accommodations around town where you can stay and take a couple of days to visit some nice places in Alajuela.
Living the Urban Experience in Alajuela
First, you can begin early in the morning visiting Central Park, at this time it is very quiet, you only listen to the parrots and parakeets flying over the mango trees and buildings.
You'll find a lot of these friends, especially during the dry season.
During the afternoons and evenings, you´ll see people dancing and singing, especially elderly citizens.
Sometimes there are crafts fairs and sales with amazing souvenirs.
Emblematic Buildings
The Cathedral and La Agonía church are emblematic structures from this city, they are beautiful and full of artworks.
Juan Santamaría Park is representative as well, you´ll also see around Teatro de Alajuela and Centro Nacional de la Cultura.
West of the park is Alajuela's central market, which takes up an entire city block and is a great place to shop.
Another tourist attraction in this city is the Juan Santamaria Cultural Historical Museum nearby Central Park.
In this museum, you´ll find historical maps, artifacts, and portraits from the battle of 1856.
When to visit Alajuela?
You can visit Alajuela whenever you want a good moment is in April when the city celebrates Juan Santamaria Day with a vast parade.
Also, Every year in July, you´ll find the Mango Festival held with concerts, fairs, food stalls, and little parades.
To sample authentic Costa Rican cuisine, visit the Mercado Municipal or any of the local restaurants in the city.

What else we can visit here?
Additionally, do try and tour Zoo Ave, the Butterfly Farm, or Poas Volcano, which lie just outside of town.
These are wonderful places to visit with friends and family, as there is plenty to see and do.
Zoo Ave which is also called Rescate Animal Park is located in La Garita, 15 minutes from the airport.
Here you´ll find beautiful botanical gardens and more than 125 species of animals, such as; birds, mammals, and reptiles.
All of them have been rescued and when they are fully recovered they are reintroduced to their habitat.
Poás Volcano is the biggest touristic natural attraction in Alajuela, it houses one of the most popular volcanoes in Costa Rica.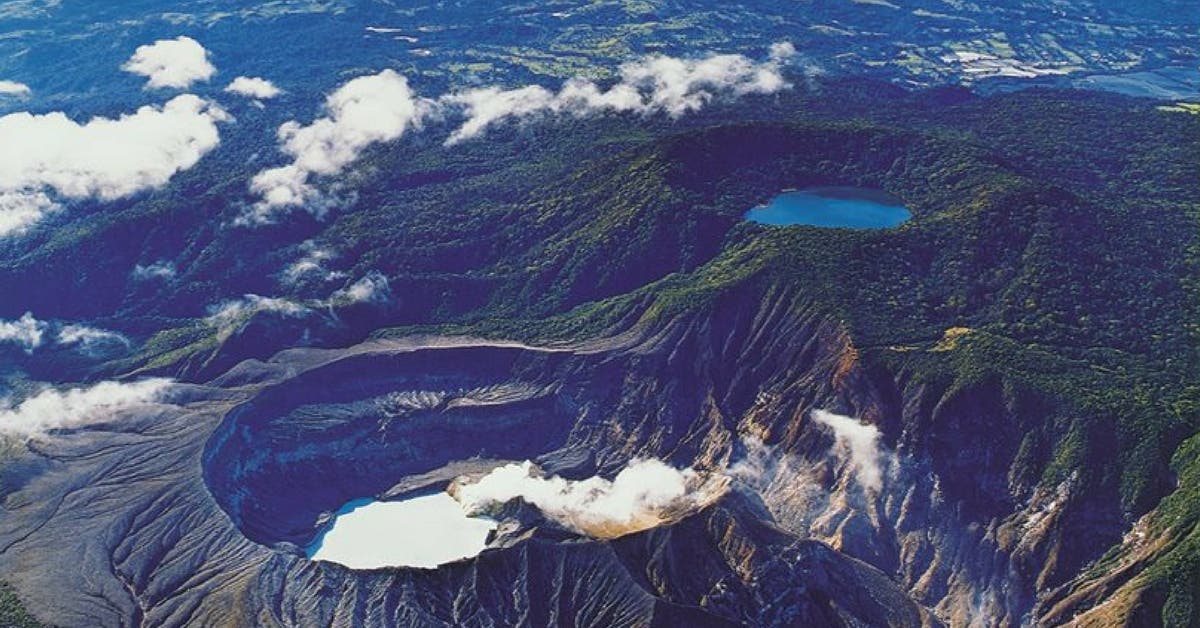 It is famous because of its geothermal activity. But with its spectacular wildlife, informative museum, and variety of hiking trails.
Even when Costa Rica is a small country you can find a lot of things to do, and Alajuela is a must place to visit.
A nice and interesting place full of hilarious and simple people.
Here you´ll find the best Spanish School in Costa Rica, Spanish Pura Vida School.
Come, visit us, enjoy and learn from this wonderful city.